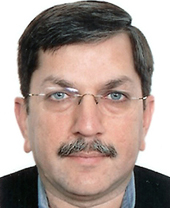 CMC, FIMC
Managing Trustee and Director, ICPI
Mr. Rajiv Khurana, is the CEO and Founder, The Personnel Lab. He has over 36 years of Industry and consulting experience in corporate world. He is an International Consultant & Trainer, Venture Mentor, Executive Coach, Writer and Social Entrepreneur.
International Consulting Professionals' Institute (ICPI) is a NOT FOR PROFIT organisation that brings a wide spectrum of consulting professionals and stake-holders through virtual and real touch-points. ICPI is founded by four well respected senior industry professionals. ICPI is dedicated to the ever expanding domain of consulting.