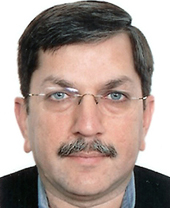 CMC, FIMC
Founder Trustee, Lung Care Foundation
Mr. Rajiv Khurana, is the CEO and Founder, The Personnel Lab. He has over 36 years of Industry and consulting experience in corporate world. He is an International Consultant & Trainer, Venture Mentor, Executive Coach, Writer and Social Entrepreneur.
Founded the boutique consulting firm during the year 1985. Since then, it has offered customized solutions in consulting and training facilitation to clients across India, Asia and Africa.